AgEagle Crop Scouting UAV / Drone
March 31, 2015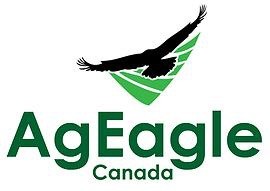 The AgEagle RAPID is an unmanned aerial vehicle (UAV) or drone specifically designed to enhance crop scouting for agriculture.  Two of Serecon's shareholders, Don Hoover and Markus Weber, have founded AgEagle Canada Inc. to bring the tractor-tough flight platform and associated cloud processing capacity to Canada.
The AgEagle RAPID delivers fully processed NDVI imagery within minutes, through cloud processing that requires no user intervention.  Both flight control and image processing can be achieved using an internet-enabled tablet.  The flying wing drone is able to fly completely autonomously to capture up to two quarter-sections in one flight, with multiple safeguards to ensure safe and reliable operations.
The NDVI data can be immediately used to direct a crop scout to those areas of fields requiring the most attention, making crop scouting both more effective and efficient.  While field crops are the primary market, the large acreage coverage also makes this drone platform of interest to other industries requiring spatial quantification of vegetation. 
Details, including contact information for the full dealership network, are available at www.AgEagle.ca or by calling Markus Weber at (780) 266-4641.