Real Estate Transactions, Leasing & Management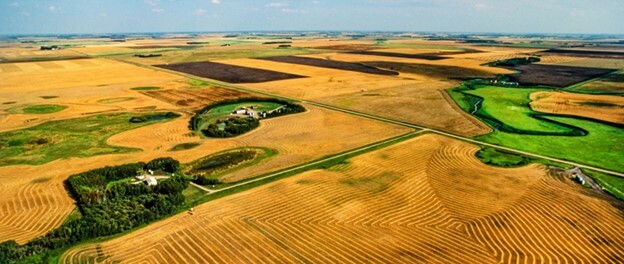 Our consultants and in-house realtors provide farm and ranch real estate acquisition and sales services, farm lease management, rental rate reviews for all types of landowners and investors. 
There are many reasons for landowners to sell their land holdings. In many cases, the farmer, rancher or family members know what the farm is worth and in other cases, help is needed to ensure that the land is sold or bought at fair market value. We help landowners ensure they get the best price for their farm or ranch, for the benefit of themselves and their families in the longer term. When involving a real estate professional is needed, the advantages we provide include our constant involvement in the agricultural industry, our growing network of market participants throughout Canada and internationally, our day-to-day due diligence efforts throughout western Canada, our ability to negotiate without letting emotions get in the way, and sound advice on important components of any deal.  
Our farm lease management practice provides landowners with the peace of mind that their land's productivity is being preserved. We actively manage the relationship with the renter, ensuring fair rental rates for all, and farming practices that promote sustainability and preserve the health of the land. Investing in farmland is typically secure and can create diversification in an effective long-term investment strategy.  We work with clients to learn and establish their goals for the land and with that information we secure an agronomically and economically suitable renters; we negotiate fair market rent and have written leases signed; we collect rent and provide regular accounting statements to you; we review and approve the renter's cropping plans, inputs and rotations; we can secure favourable commodity prices for clients in joint venture or custom farming arrangements; we inspect the farm and crops during the growing season, and provide written and photographic reports to you. Through these efforts, our clients know what is going on with your land. 
In addition to the above real estate transactional and leasing services, our consultants also complete farmland evaluation reports and rental rate surveys. The farmland evaluation reports aid prospective purchasers in making informed decisions as we complete due diligence our their behave in order to determine the suitability of a given property in regard to its long-term productivity prospects in addition to other considerations for the given area. The rental rate surveys scan a given area or region for rental activity as well as recent production levels in order to determine or guage the current market levels for the farmland rental market. Our connections with landowners and market players provides further insights into the latest trends. 
We have expertise and resources that are rare in the industry wherein our team members focus on the agricultural industry day-to-day, year-to-year across a wide spectrum of agricultural activities. With this experience and expertise, we are able to provide these services to our clients. 
Contact: Email us or call 780-448-7440 // 403-216-2100