Biogas, Anaerobic Digestion and Renewable Energy Advisory Services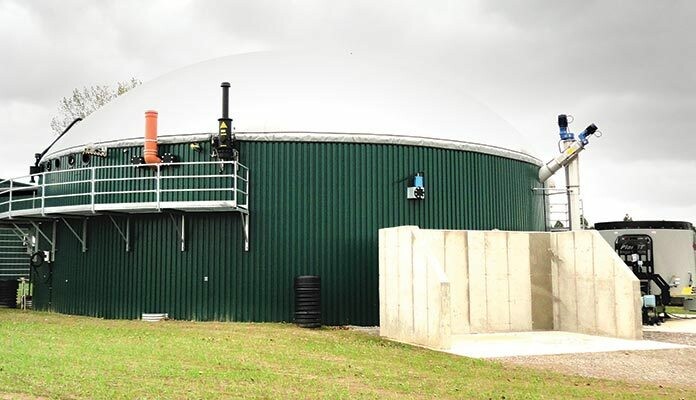 At the current juncture, more renewable and sustainable strategies are being adopted to help reduce carbon emissions and promote environmental health. With this comes the need for industry and government to be able to understand the benefits, risks, and requirements to implement these types of initiatives. More specifically, the adoption of biogas, anaerobic digestion, and renewable natural gas technologies for offsetting traditional fossil-based fuels is of significant interest not only in the municipal and private waste sectors, but of major interest to the agriculture sector as well.   
With our expertise not only in agriculture, but as well in the municipal waste, Industrial, Commercial and Institutional (IC&I), and private sectors, we can provide a variety of different services relating to biogas and associated renewable energy strategies. Our expertise allows us to work with clients in accurately evaluating the technical, financial, and commercial viability of a new venture, product or service pertaining to biogas, anaerobic digestion and unique feedstock procurement and sourcing opportunities. Serecon utilizes all sources of relevant information including potential customers, distributors, suppliers, and competitors.   
In addition, Serecon has experience providing accurate feasibility studies, which when completed by technical industry experts, assists in attracting further investment if the proposal is a 'go' and saves time and money if it is a 'no go'. Furthermore, we are experienced at providing unbiased third-party analyses, primarily for public and private sector stakeholders looking to implement biogas or other renewable energy programs into their sector programs and policies.  
We also can work with existing facilities to help evaluate process efficiencies from a biological and chemical process standpoint. We have experience working with non-traditional feedstock sources, with experience working in the livestock waste, meat and food processing industries utilizing high-energy feedstocks for on-site renewable energy production.   We assess program rationale, objectives, effectiveness of design, efficiency of administration, and measure the impact of the activities undertaken. Generally, this will go beyond just cost / benefit analysis to detailed recommendations for changes or alternative policy / program strategies. 
Contact: Email us or call: 780-448-7440 // 403-216-2100
*Photo source: University of Guelph/Kim Vanoverloop