Agricultural Insurance, Loss of Use & Damage Analyses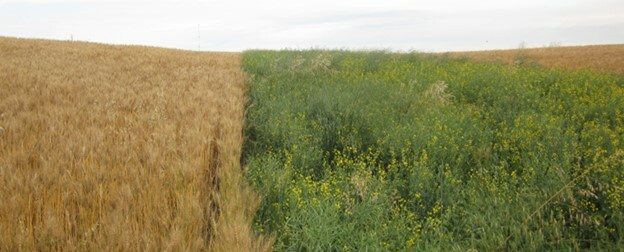 Serecon has completed and is completing numerous projects throughout western Canada involving agricultural insurance, loss of use and damage analyses or assessments. The agricultural advisors at Serecon regularly complete analyses and projects for farmers, ranchers, and/or their lawyers, adjustors, insurance companies, and others who may be involved with damages, losses, or any type of agricultural insurance claims such as fire damage and crop or pasture loss; crop input application damages; equipment malfunction; livestock herd or flock depopulation; injury/accident matters; crop insurance evaluations; and insurance margin analysis. 
Our loss of use work include hundreds of compensation projects related to grazing loss of use, haying loss of use, dryland farming loss of use, irrigation loss of use, development loss of use, loss of use caused by flooding matters, loss of use caused by utility companies, loss of use caused by transportation infrastructure, loss of use caused by oil and gas companies, loss of use caused by wind turbines and loss of use for First Nation claims. Loss of use projects have included site specific considerations, general studies, First Nation specific land claims, oil and gas facilities, flood event impacts, and others. 
Our damage assessment work provide landowners, farmers, and ranches with expertise by way of third-party, independent analysis to determine matters such as reduced agricultural capacity of the lands caused by the damage, crop loss or grade deduction, disruption to agricultural operations, disruption to land rotation schedule, economic loss, farm loss quantification, damage to equipment, amongst other factors. 
Contact us to find out more about these services: Email or phone: 403-216-2100 // 780-448-7440