LandView Drones - Ag Drone School
October 20, 2022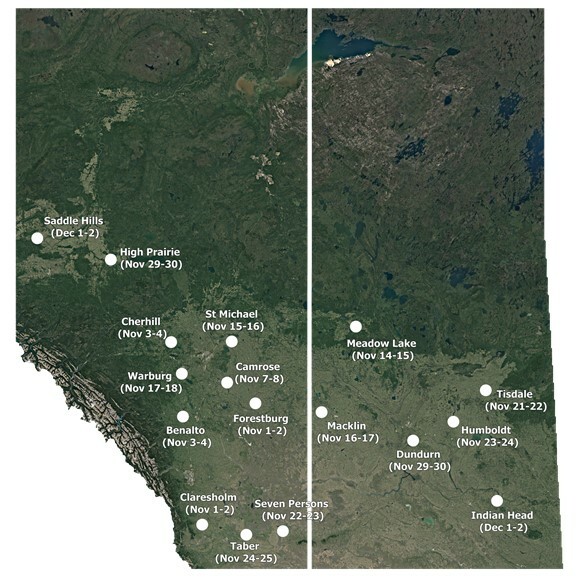 Get real value from a drone on your farm, from finding cattle to mapping crops with multispectral cameras.  The LandView Drones Ag Drone School will take you from first takeoff to legal autonomous mapping missions in two days.

The first schools are located in Alberta (Claresholm, Benalto, Forestburg, and Cherhill).  Overall, we'll have 18 locations so there will be somewhere within driving distance for most farms across Alberta and Saskatchewan. The map above has all of the dates, hopefully there's one close enough for you to attend. 

If one of these dates works for you, just register on our website or give us a call at 780-448-7445 or send us an e-mail at school@landview.com.