Don Hoover Receives AIA Lifetime Member Award
March 22, 2017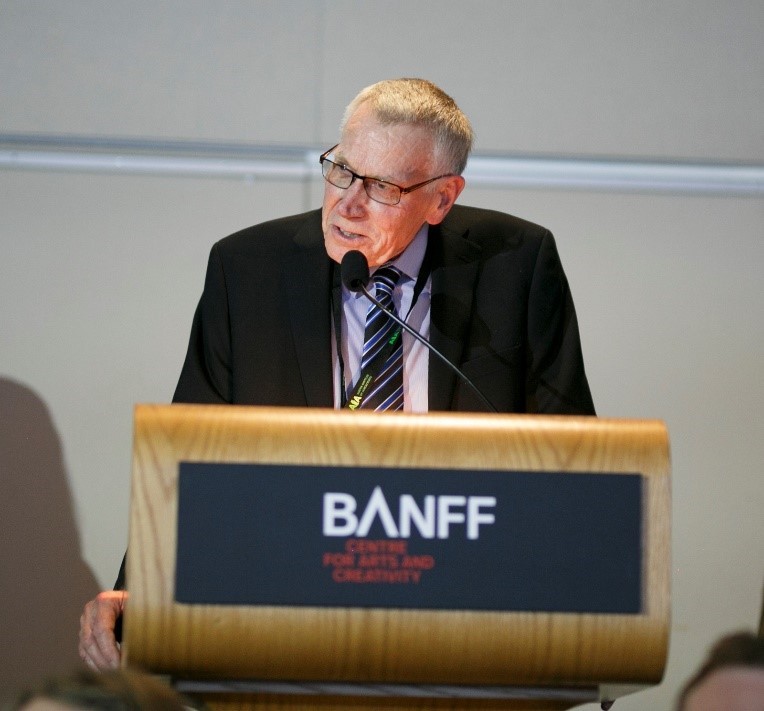 Congratulations to Don Hoover who recently received the Alberta Institute of Agrologists (AIA) Lifetime Member Award. He is the third person to receive the award in the history of the AIA. 
Don became a Professional Agrologist (P.Ag.) in 1967. Fifty years later, Don's career as a P.Ag. opened private industry consulting to agricultural economists, agricultural land appraisers and farm management advisors. The Canadian consulting agrology sector owes a significant debt to Don's trail blazing and leadership. To the larger agrology community, his performance as an expert witness dealing with land value and farm management issues established respect for the knowledge and integrity of agrologists with other professions. His leadership and volunteer work in AIA set personal and professional standards for agrologists as he worked in AIA to develop a Code of Ethics and then a Code of Conduct for its members. 
Don volunteered as President of AIA in 1981-82, was President of the Agricultural Institute of Canada in 1989, President of the Canadian Consulting Agrologists Association and served as a Board member for the Canadian Association of Management Consultants (CMC-Canada). Don received the AIA Professional Agrologist Recognition Award in 1985, the Distinguished Consulting Agrologist Award in 1997 and AIA's Distinguished Agrologist Award in 2013. There are only three AIA members who have received all three of these AIA awards:  AIA Professional Recognition, Distinguished Agrologist and Lifetime Member!
What is remarkable about Don's career is not only his accomplishments, but the way spontaneous tributes to Don flow from his peers when you mention his name. The profession of agrology in Alberta has its reputation of professionalism and integrity because of his leadership in AIA and his personal example. Professionalism, integrity, agrologist, Don Hoover.  
See a commemorative video below: