After Harvest: Ag Drone School
October 18, 2019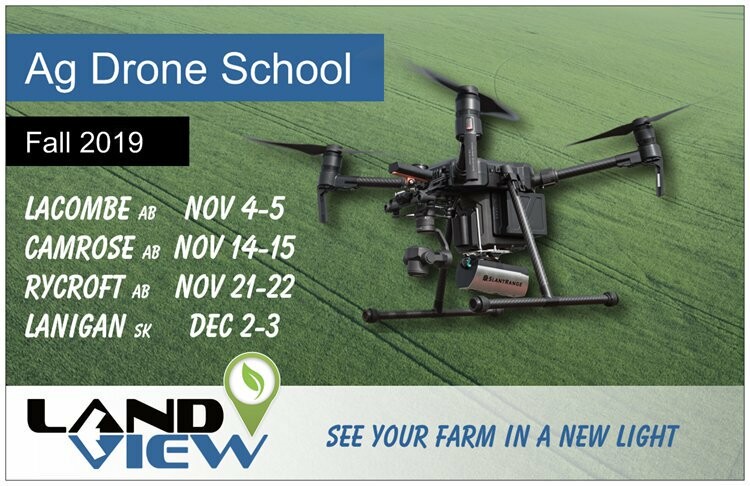 If you've been thinking of using a drone on your farm, Serecon's strategic partner LandView Drones has more Ag Drone Schools this fall. With knowledge of rules and camera capabilities, you will be able to choose a system and know how to use it to its full potential. Learn how to create maps of crops, digital elevation models, or use a thermal camera for finding cattle.

Ag Drone School has been running since 2017, with over 450 students completing our course. LandView will have 20 locations in the spring of 2020, but for those with time after harvest, there are four fall offerings:
Lacombe              Nov 4-5 (the first ever cattle-focused school)
Camrose               Nov 14-15
Rycroft                  Nov 21-22
Lanigan                 Dec 2-3
This year, Transport Canada released new rules which provide clarity for legal drone use on farms. But you will need to pass their online test to get a Pilot's Certificate.

The school focuses on practical aspects of using the drone for agriculture, but LandView will also teach the knowledge requirements for the Basic Certificate to help get you on your way to flying legally.

Register at agdroneschool.com or call (780) 448-7445 for more info.