Serecon Workshop at Canadian Society for Bioengineering AGM and Technical Conference
July 6, 2015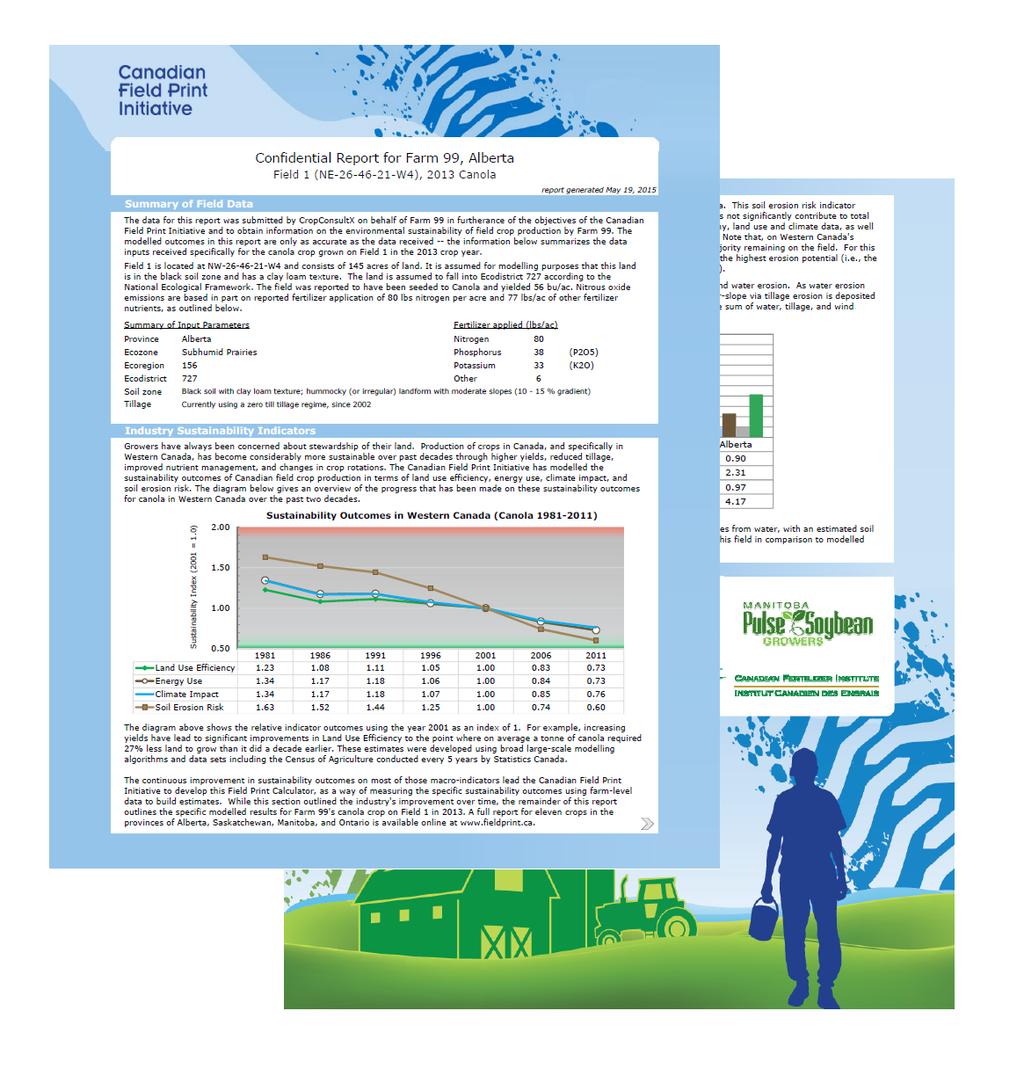 Serecon, as the Secretariat to the Canadian Field Print Initiative, will be presenting a workshop at the Annual General Meeting and Technical Conference of the Canadian Society for Bioengineering in Edmonton.
The workshop will be provided to registered participants on July 8, 2015 and will be led by Serecon's Angela Pearson and Markus Weber.  It will cover the development and use of the Canadian Field Print Calculator, an easy-to-use tool that lets individual growers document that their production practices are appropriate and sustainable.  The workshop will outline the calculator development process and the current methodology. Workshop participants will critique several farm output scenarios using the calculator to measure field-by-field sustainability performance based on the following indicators: land use efficiency, soil erosion risk, energy use and climate impact.  Workshop participants will gain insights into the process of making sustainability metrics relevant to end-users, and provide valuable feedback on the manner in which results could be presented to growers.
For more information on the Canadian Field Print Initiative, see www.fieldprint.ca or call Angela or Markus at (780)448-7440.