Land Value Trends Newsletter - 1st Half 2014
September 8, 2014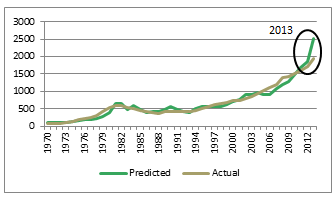 The Land Value Trends Newsletter for the first half of 2014 is now available.
This edition includes:
Alberta Farmland Values: Bubble or Bargain? Inflation; Interest Rates; Farm Revenue; Gross Domestic Product. 
Sale Distribution: Provincial, Northern Alberta, Central Alberta; Southern Alberta.
Re-sale Highlights: MacKenzie County; County of Barrhead; Leduc County; Kneehill County.
 View latest Land Value Trends Newsletter or archived newsletters.